Free Sheet Music for Ballet Class
Hello and welcome!
My name is Søren Bebe and I'm a Danish composer and jazz pianist. Since 2004 I have been accompanying and composing new contemporary music for ballet classes. 
All my music is released as sheet music and are exact transcriptions of the released versions, easy readable and also includes chord symbols.
To give you a sense of what my sheet music looks like and to try them out for yourself, I'm offering some FREE downloads of my most popular piano scores for ballet class.
You can hear some of the songs below and also see a scrolling score video of one of the scores. To get the free sheets, please sign up to my newsletter at the bottom of this page or by signing up HERE.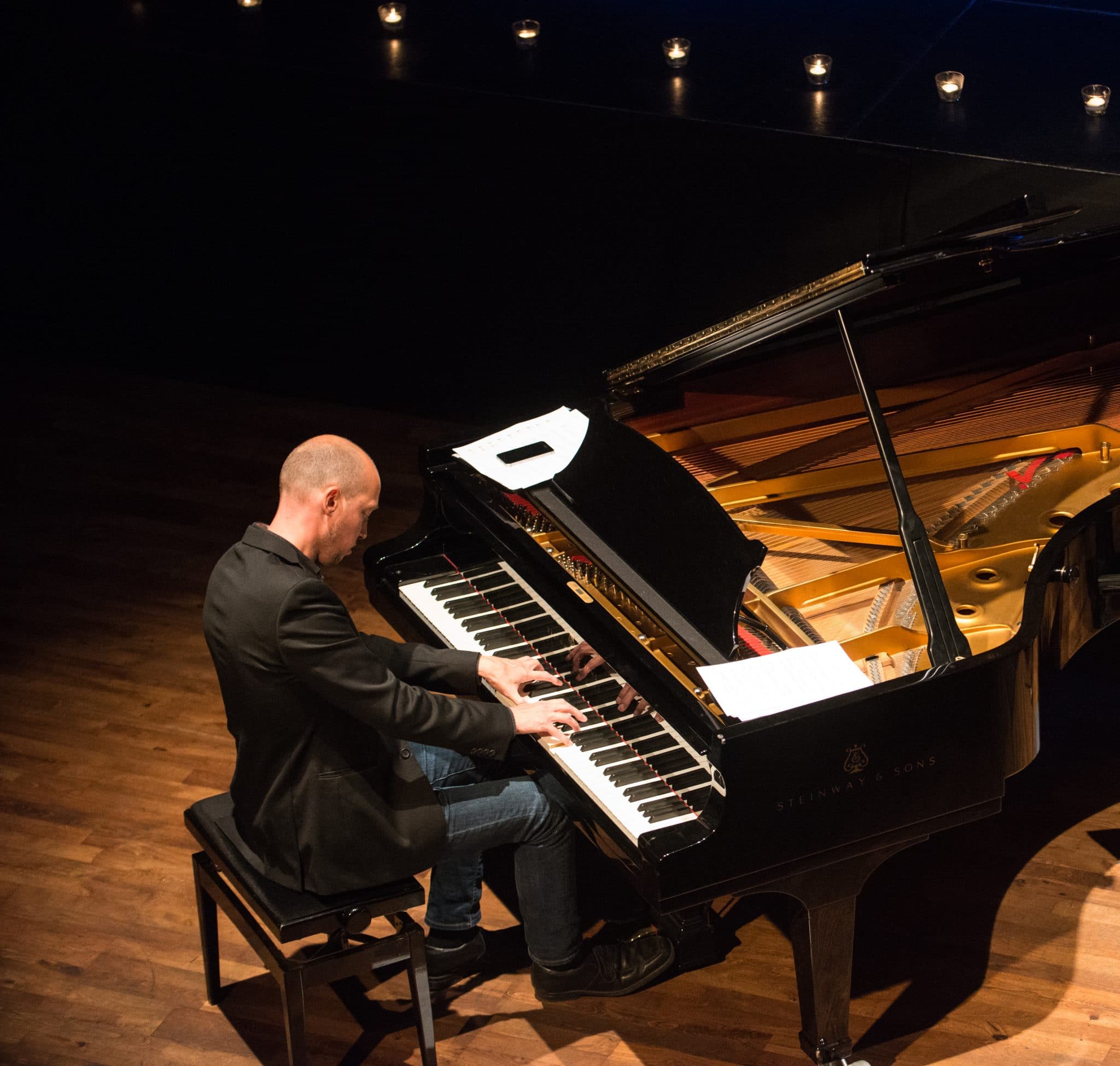 Beautiful music and very useful to me as a ballet pianist. The class and the dance teachers loved it too! thank you so much for your music and your precious help!
A great surprise gift for my pianist, who accompanies my classes and helps them being even more interesting and successful. He absolutely loved the gift and the students and I can enjoy some beautiful music. Highly recommended.
Fun and accessible music. The ballet students really respond well to live accompaniment, and this music makes it fun for the pianist to play. Perfectly timed for standard ballet forms.
Pop, Jazz & Classical Scores for Ballet Class
Over the years I've made a ton of piano arrangements for ballet class of some of my favorite pop and jazz songs, Christmas songs and a few classical pieces as well. A blend of public domain piano sheet music and copyrighted songs. 
The copyrighted arrangements I sell over at the MyMusicSheet website who handles the payment of the composers and other copyright holders. But I list ALL pieces on my website for a nice overview. You can scroll through the "Pop & Jazz Scores" category or do a search for a special piece or name of exercise in the search bar.